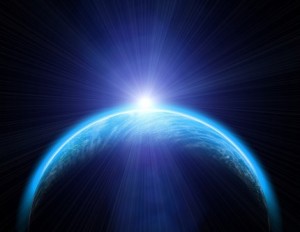 This is the final installment in a three-part commentary on philosopher Lydia McGrew's essay on divine timelessness published in the latest volume of The Christendom Review. In part 1 of this series, I critiqued three of her arguments in favor of divine timelessness. In part 2 I looked at her responses to two categories of objections against divine timelessness and argued that the problems are deeper and more serious than she realizes.
In this, part 3, I engage with the final sections of her essay in which she aims to show that the major competing views face serious unresolved problems of their own. The first of these, which McGrew calls "Craig's view" because it has been championed chiefly by philosopher and Christian apologist William Lane Craig, holds that God is atemporal without creation and temporal since creation. The second, which McGrew calls "sempiternalism", is defended by various thinkers and holds that God is temporally everlasting and so has an infinite past.
I will argue that, when rightly understood and stripped of unnecessary baggage, Craig's view emerges virtually unscathed from McGrew's criticisms. As for sempiternalism, I agree with McGrew that an objection based on the Kalam cosmological argument counts rather strongly against the view.
McGrew contra Craig
Craig's view, recall, is that God is timeless sans or without creation and temporal since creation. So far, so good. McGrew glosses this, however, by saying that, on Craig's view, "God would not be in time at all had He not chosen to create the universe"; hence, "[c]reation was a free act of self-limitation on the part of God." Now, maybe Craig has stated his view this way—I don't know. But Craig shouldn't, for McGrew's gloss is problematic in three ways.
First, no theistic temporalist should ever say that God is "in" time for reasons I gave in part 1.
Second, as I argued in part 2, God's very act of deciding whether to create (or which sort of world to create) constitutes a real change in God. And since this is (to use William James's term) a "forced" choice on God's part, God cannot avoid undergoing at least one real change. So even if God had "not chosen to create the universe" it doesn't follow that God would be timeless.
At this point one might ask how God could still be timeless without creation. What I think Craig should say here is that God's moment of decision is the first moment of time. That moment is bounded on one side by God and God alone and on the other side by God plus creation. Since God's decision is the beginning of time, God's initial not-having-yet-decided state of contemplating His options is strictly timeless until the decision is made. Once God makes a decision, this not-having-yet-decided state is succeeded by a having-decided state giving us a before—after sequence marking the first change and the first moment of time. Time, on this view, is not a created thing but rather a necessary concomitant of creation, or rather, of God's decision concerning creation.
Third and finally, how exactly is it that in virtue of creating and thereby entering into temporal relations with creation God is "limiting" Himself. In one sense making a decision is a self-limitation in that one thereby limits oneself to the option that was chosen. But this sort of limitation would apply even if God chose not to create, so I'm not sure why it matters. Perhaps McGrew thinks God would be limiting Himself by placing Himself "in" time, but as this trades on the time-as-container metaphor that I criticized in part 1, we can set this aside too. As McGrew rightly notes, "it is a theologically problematic conclusion that creation itself is to be treated as an act of divine limitation and humbling."
Unfortunately Craig opens himself up to criticism at this point by introducing needless baggage. McGrew quotes Craig making an explicit tie between creation and the Incarnation:
Like the incarnation, the creation of the world is an act of condescension on God's part for the sake of His creatures …. He stooped to take on a mode of existence inessential to His being or happiness in order that we might have being and find supreme happiness in Him (Craig, Time and Eternity, p. 241).
Citing Colossians 1:16-17 and Revelation 1:4, McGrew counters that the Bible always "portrays creation as an act of divine power and a declaration of God's transcendence over nature" and never, as in the Incarnation (Philippians 2:3-8), as "an act of divine submission to finite limitations." I think McGrew's criticism here is correct, but since it's tangential to the core of Craig's view we can safely set it aside.
McGrew continues:
Because Craig's view is that God humbled Himself and in some sense entered our universe's time in the act of creating it, his view seems to preclude God's making other parallel universes that have separate timestreams. … Given this consequence, it does not seem extreme to say that on Craig's view God trapped Himself in our time by creating.
But this is a non sequitur, even given Craig's Incarnational view of creation. First, as I've noted several times already, time isn't a container, so God can't literally be "in" time much less "trapped" in time. Second, even if we grant the "in" time language, the word "trapped" suggests that God's being "in" time is an unfortunate and undesired consequence of creating. But since God would have known prior to creation exactly what He was getting Himself into, His choice to be "in" time would have been deliberate and desired. This isn't aptly described as being "trapped" in time any more than a couple's deliberate choice to marry is aptly described as being "trapped" in marriage. Third, a timestream need not be conceived as being strictly internal to a specific, causally isolated universe such that if God is "in" one timestream He cannot also be "in" others as well. Suppose we think of God's timestream as the one all-inclusive timestream in which there are multiple causally isolated timestreams running in parallel. We can imagine God's timestream as a large river that is subdivided into many smaller channels all carrying water in the same direction at the same rate. Eventually, perhaps at the Eschaton, these channels could reconverge. Hence, God could simultaneously be "in" all of the timestreams (they all belong to the same large river) and yet not be "trapped" "in" any one of them.
McGrew's next objection against Craig's view is a tu quoque. Recall that in part 2 I discussed an objection against divine timelessness according to which a timeless God cannot causally interact with a temporal creation. With that objection in mind, McGrew challenges Craig: If that objection is sound, then how can a God who is timeless without creation create a temporal creation? Or, as she puts it, "Why should the Boethian [i.e., the proponent of divine timelessness] not be allowed to posit a causal relationship between a timeless God and temporal events, since Craig appears to be doing so himself for the beginning of the universe?"
This is a fair question, but one that is readily answered, for the objection wasn't that a timeless God couldn't create, it was that a timeless God couldn't create while remaining timeless. There is a significant disanalogy between Craig's view and the timelessness advocate's view. From a timeless God's perspective (that is, from the perspective of a God who always remains timeless), creation (if there is a creation) must be always timelessly there, alongside God. And while this creation may be ontologically dependent on God, I argued in part 2 that this dependence should not be thought of as causal because it does not involve the production or bringing about of anything—on the timelessness model, the ontological inventory is static. Now, whatever the merits of that argument, Craig's view does not suffer from it. On his view there is a real production of a universe, a real change in the ontological inventory, for first we have God alone, and then we have God-plus-universe. So Craig can say that the production of the universe is genuinely causal and, moreover, that it constitutes a moment of time and brings about a temporal relation between God and a universe that wasn't there before.
This brings us to McGrew's final criticism of Craig. She charges that the very idea of God's changing from timeless to temporal in creating the universe is incoherent:
Craig … asserts … that God Himself underwent a change but that that change did not occur in any timestream whatsoever, since it was a change from not being in time to being in time. What could this mean? At a minimum, a change seems to require that an entity has existed at two different points in some timestream and has had one set of properties … at one point and a different set of properties at a different point. But the change from being timeless to being in time cannot be of this sort, so what is the meaning of "change" as Craig is using it here?
The problem here is McGrew's tacit assumption that initial and final terms of the change must both already be "in some timestream" in order for the transition between them to constitute a change. But this is false. What's required is that the terms be temporally related as a result of the change. Succinctly put, you can't have a before–after relationship until the "after" term in in place. This is why Craig can literally say that God without creation is timeless and that God with creation is not: Without an "after" term to complete the before–after pair, God without creation isn't before anything and so is timeless. The coming to be of creation, however, completes the pair giving God's existence without creation something to stand in a before—after relation with.
In sum, I find McGrew's criticisms of Craig's view to be unsuccessful except with respect to Craig's Incarnational view of creation which is an unforced error on his part.
McGrew contra Sempiternalism
Finally we come to McGrew's critique of sempiternalism, the view that God is always temporal and has an infinite past, or, as McGrew puts it, the view that "time itself is co-eternal with God."
McGrew begins her treatment by identifying what she takes to be a couple advantages over Craig's view, namely, that it isn't subject to the tu quoque and incoherence charges, as explained above. I won't dwell over this because I've already responded to the charges. Both rest on a confused understanding of Craig's view and on questionable assumptions about causation and change.
Turning to the topic of divine transcendence, McGrew thinks that sempiternalism in some ways fares better than Craig's view and in some ways worse. Again, I won't dwell on this issue because I think the transcendence issue is a red herring, for reasons I gave in part 1.
It is at this point that McGrew presents what she claims is "more decisive" problem with sempiternalism. The problem relates to the Kalam cosmological argument, which claims that there must be a first temporal moment and hence that the universe has not always existed and so needs to have a Creator. A major line of reasoning supporting the Kalam is that it is impossible to traverse, complete, or run through and infinite series in successive finite steps. If the past were infinite, then, since the passage of time occurs in successive finite steps, the impossible would have had to have happened. Hence, the past cannot be infinite. And, we might add, God's past cannot be infinite, contra sempiternalism.
I find this argument persuasive and close to a knock-down refutation of sempiternalism. McGrew does mention, though, that some proponents of sempiternalism have responded by claiming that God's time prior to creation was an "immeasurable" or non-metric time of "nonfinite temporal duration". Frankly, I'm not sure what to make of this. I suppose that if one has a substantivalist view of time (like Newton did) then time could stretch infinitely in the absence of any changes, and thus there might be no periodic cycle of changes by which a hypothetical observer could measure the elapse of time. But it just seems gratuitous to me to think that there could be any time in the absence of change. Why call changelessness "time". And if, as I believe, time requires change, then I don't see why God's time wouldn't be measurable, at least for God. So I don't think there's any easy way around the Kalam objection to sempiternalism and for that reason I prefer a version of Craig's view.